Florida Businessman Indicted for Orchestrating $15 Million Ponzi-Scheme
Posted on January 18th, 2019 at 11:30 AM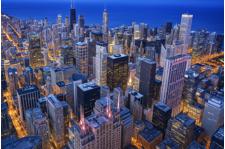 From the Desk of Jim Eccleston at Eccleston Law LLC:
According to the U.S. Attorney's Office for the Middle District of Tennessee, Florida businessman Christopher B. Warren was arrested and charged with mail fraud, wire fraud, securities fraud, and money laundering.
According to the indictment, from 2013 to 2017, Warren, founder, and chief investment officer of Clean Energy Advisers, LLC ("CEA"), a company registered in Wyoming with offices in various states, including Tennessee and Florida, devised and operated a scheme to defraud investors by offering investment opportunities in solar farm projects.
Warren, who raised more than $15 million from 60 investors, solicited his investors by assuring them that CEA owned several solar farms and made millions of dollars selling solar energy to utility companies. However, in reality, CEA had no earnings, no profits and had no contracts with utility companies. Moreover, in some instances, many of the utility companies did not exist and others were actually owned by entities other than CEA.
In order to cover his tracks, Warren placed the seals of insurance companies on investor materials to represent that the solar farms were insured against disasters; created bogus audit reports to be circulated to investors; and used payments from later investors to create distribution payments in a Ponzi-scheme like manner.
According to the charges, Warren misappropriated $15 million of investor funds and used almost $7 million for the personal benefit of himself and family members.
Eccleston Law is investigating the fraudulent activities of Christopher B. Warren. Those with information should contact our law firm.
The attorneys of Eccleston Law LLC represent investors and advisors nationwide in securities and employment matters. The securities lawyers at Eccleston Law also practice a variety of other areas of practice for financial investors and advisors including Securities Fraud, Compliance Protection, Breach of Fiduciary Duty, FINRA Matters, and much more. Our attorneys draw on a combined experience of nearly 65 years in delivering the highest quality legal services. If you are in need of legal services, contact us to schedule a one-on-one consultation today.
Related Attorneys: James J. Eccleston
Tags: james eccleston, eccleston law, eccleston law llc, eccleston, florida. ponzi scheme, clean energy advisers, christopher b. warren,