Florida Based Broker Barred for Improperly Seeking Virus Relief Loan
Posted on February 16th, 2021 at 10:54 AM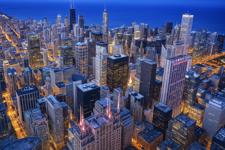 From the Desk of Jim Eccleston at Eccleston Law LLC:
The Financial Industry Regulatory Authority (FINRA) has barred a former Wells Fargo bank-based broker accused of improperly seeking a coronavirus relief loan. The broker refused to cooperate with FINRA's investigation as to whether she had improperly sought "business support from the Small Business Administration (SBA).
The Florida based broker, Valerie Ceballos, was fired in November 2020. Ceballos has been with Well Fargo as a broker since 2018. The Form U-5 notice does not indicate whether Ceballos had explicitly applied for the SBA's Paycheck Protection Program or its Economic Injury Disaster Loan for relief, or whether she received any funds.
Wells Fargo fired more than 100 employees in fall 2020, claiming they sought to defraud the government's Covid-19 virus relief program. A company memo identified employees who made false representations in applying for funds through the SBA's Economic Injury Disaster Loan program.
Wells Fargo is not the only bank purportedly to find evidence of SBA loan abuse. JPMorgan Chase fired several employees after discovering that more than 500 sought loans from the SBA's program. In January, FINRA sent notices to advisors informing that certain registered representatives who took funds for coronavirus relief were under investigation.
Eccleston Law LLC represents financial advisors nationwide. Please contact us to discuss any issues that you may have.
Tags: eccleston, eccleston law, finra, virus relieft, covid, wells fargo