Fixed-Income Funds Buffer the Losses of Stocks
Posted on April 1st, 2020 at 1:42 PM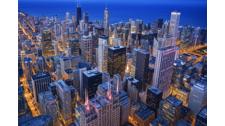 From the Desk of Jim Eccleston at Eccleston Law LLC:
While the stock market has suffered great losses recently, the performance of fixed income bond funds reminds us all that appropriate asset allocation is the prudent course of action.
Of the 20 largest fixed-income funds, 18 of them have posted small negative year-to-date returns in 2020. On average, the funds have experienced a year-to-date loss of only between 2.29%, with losses in these funds ranging from to 0.28% to 6.74%. Two funds actually posted positive year-to-date returns of 0.06% and 0.99%. Overall, the 20 funds have more than $1.3 trillion assets under management.
For many years, the "balanced portfolio", balanced between stocks, bonds and cash, has served investors well. It is doing so yet again.
The attorneys of Eccleston Law LLC represent investors and advisors nationwide in securities and employment matters. The securities lawyers at Eccleston Law also practice a variety of other areas of practice for financial investors and advisors including Securities Fraud, Compliance Protection, Breach of Fiduciary Duty, FINRA Matters, and much more. Our attorneys draw on a combined experience of nearly 65 years in delivering the highest quality legal services. If you are in need of legal services, contact us to schedule a one-on-one consultation today.
Related Attorneys: James J. Eccleston
Tags: eccleston, eccleston law, james eccleston, legal trouble, stocks, trading losses, stock market, balanced portfolio