Five Cetera Broker-Dealers Reach Settlements with FINRA Totaling $3.3 million for Failure to Supervise
Posted on September 7th, 2017 at 1:15 PM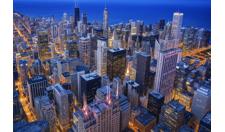 From the Desk of Jim Eccleston at Eccleston Law LLC:
Cetera Investment Services, Cetera Financial Specialists, First Allied Brokerage Services, Summit Brokerage Services, and Girard Securities all have reached settlements with FINRA totaling $3.3 million for failing to supervise the application of mutual fund sales charge waivers to eligible clients in retirement plans and at charitable organizations.
More specifically, from July 2009 until this year, FINRA asserted that the Cetera firms failed to reasonably supervise the sale of certain Class A shares with front-end sales charges or Class B or C shares with back-end sales charges. FINRA also pointed out that these customers were eligible to purchase A shares in certain mutual funds without a front-end sales charge. Moreover, FINRA stated that Cetera broker-dealers failed to maintain adequate written policies or procedures to assist its advisors in making these sales.
Without admitting or denying the allegations, Cetera Investment Services will pay $1.4 million in restitution to clients, Cetera Financial Specialists will pay $572,000, First Allied will pay $877,000, Summit Brokerage Services will pay $357, 000, and Girard Securities will pay $103,000.
The attorneys of Eccleston Law LLC represent investors and advisors nationwide in securities and employment matters. The securities lawyers at Eccleston Law also practice a variety of other areas of practice for financial advisors including Broker Litigation & Arbitration, Strategic Consulting Services, Regulatory Matters, Transition Contract Review, and much more. Our attorneys draw on a combined experience of nearly 65 years in delivering the highest quality legal services. If you are in need of legal services, contact us to schedule a one-on-one consultation today.
Related Attorneys: James J. Eccleston
Tags: Eccleston, Eccleston Law, Jim Eccleston, Eccleston Law LLC