First U.S. Bitcoin ETF Sparks Concerns For Advisors
Posted on October 21st, 2021 at 1:38 PM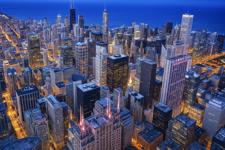 From the Desk of Jim Eccleston at Eccleston Law:
The introduction of the ProShares Bitcoin Strategy ETF (BITO) is expected to send shockwaves across the financial planning industry as advisors will be prompted to get up to speed on cryptocurrency investing. While BITO is the first Bitcoin-linked ETF, experts anticipate that several other versions of the ETF will be launched in the near future. The ETF utilized a strategy similar to the Bitcoin Strategy ProFund Investor mutual fund (BTCFX), which invests in Bitcoin futures contracts instead of the underlying cryptocurrency. The ETF version will receive heightened regulatory scrutiny compared to the mutual fund because the ETF beckons investment from any retail investor or financial advisor.

Even though ETF providers may be supportive of Bitcoin ETFs, experts are concerned that the potential volatility of a futures-based product accompanied by the unpredictability of Bitcoin will turn off some retail investors and create challenges for financial advisors. "The key difference with a futures fund is they are not investing in the price of Bitcoin, they are investing in what people think the price of Bitcoin will be, and it can veer off short- and medium-term to a significant degree", according to Steve Larsen, president of Columbia Advisory Partners and co-founder of cryptocurrency education community PlannerDAO. Larsen continued, "The futures could be more volatile than Bitcoin itself."

Eccleston Law LLC represents investors and financial advisors nationwide in securities, employment, regulatory and disciplinary matters.
Tags: eccleston, eccleston law, bitcoin, eft