First Enforcement Action under New Fiduciary Rule
Posted on May 26th, 2016 at 3:29 PM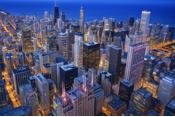 From the Desk of Jim Eccleston at Eccleston Law LLC:
In its first action brought forth under the new fiduciary requirement for municipal advisers, the SEC has charged a municipal adviser, its CEO, and two employees for their roles in failing to disclose a conflict of interest in breach of their fiduciary duty to their municipal client.
The SEC alleged that Central States Capital Markets took the place of the municipal adviser to a municipal entity which held bond offerings in 2011, according to a settled administrative proceeding announced in March. Employees Mark Detter and David Malone, working under CEO John Step, arranged for the offerings to be underwritten by the broker-dealer where all three of the named persons were registered as representatives.
In the municipal offering, Central States collected municipal adviser fees from its client in addition to 90% of the underwriting fees from the broker-dealer serving as the underwriter. Further, both Detter and Malone received commissions from Central States for the municipal advisor and underwriting services they performed.
Central States allegedly failed to disclose to its municipal client the conflict of interest created by its relationship to the underwriter and the financial benefit resulting from the dual roles. Central States, Detter, Malone, and Stepp agreed to the terms of a settlement without admitting or denying the allegations and consented to the entry of cease-and-desist orders and to the payment of civil penalties of $85,000, $25,000, $20,000, and $17,500, respectively.
Additionally, Central States agreed to pay $289,827.80 in disgorgement and prejudgment interest. Detter and Malone both agreed to a suspension from the financial services industry for a minimum of two years for Detter and one year for Malone. Stepp was suspended from acting in a supervisory role with any broker-dealer, investment adviser, or municipal adviser for six months.
The attorneys of Eccleston Law LLC represent investors and advisers nationwide in securities and employment matters. Our attorneys draw on a combined experience of nearly 65 years in delivering the highest quality legal services. If you are in need of legal services, contact us to schedule a one-on-one consultation today.
Related Attorneys: James J. Eccleston
Tags: Eccleston, Eccleston Law, Eccleston Law LLC, James Eccleston, SEC