Firms Walk Thin Regulatory Line In Referring Self-Directed Clients To Advisors
Posted on October 25th, 2021 at 1:27 PM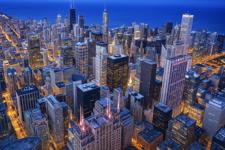 From the Desk of Jim Eccleston at Eccleston Law:
While online trading platforms have surged in popularity during the pandemic, brokerage firms view self-directed investors as a source of new clients. According to Cerulli Associates, brokerages firms potentially can double revenues when clients make the switch. However, aggressively promoting the referral could raise regulatory questions about whether the switch is in the best interests of the client.

After purchasing E*Trade Financial in October 2020, Morgan Stanley classifies the online trading platform's customer base of 7.4 million self-directed clients as a "really critical component of future growth", according to Jonathan Pruzan, chief operating officer. According to AdvisorHub, Morgan Stanley initiated an internal campaign to encourage E*Trade's financial consultants to refer self-directed clients with more than $1 million in assets to Morgan Stanley's full-service advisors.

Morgan Stanley's program, known as "Quick Win", requires E*Trade financial consultants to "delineate between a referral and a recommendation." The program instructs financial consultants to "articulate the value proposition and capabilities of Morgan Stanley advisors."

Firms making a recommendation to self-directed clients may trigger obligations under the Securities and Exchange Commission's (SEC's) Regulation Best Interest or Financial Industry Regulatory Authority (FINRA) Rule 1111 to determine whether the transition was in the client's best interests.

Eccleston Law LLC represents investors and financial advisors nationwide in securities, employment, regulatory and disciplinary matters.
Tags: eccleston, eccleston law, online trading