Firms Seek FINRA Approval to Relax In-Person Inspection Requirements
Posted on February 22nd, 2021 at 9:54 AM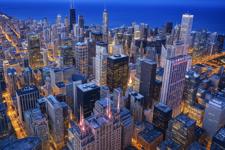 From the Desk of Jim Eccleston at Eccleston Law LLC:
Member firms have requested that the Financial Industry Regulatory Authority (FINRA) ease in-person supervision requirements and revise other rules to reflect current digital business operations.
In December, the self-regulator published a regulatory notice seeking public comment on whether FINRA should make changes to its rules, operations, or administrative processes to reflect lessons learned during the pandemic. The pandemic has made the industry aware that the physical location is less relevant to today's supervisory program than it once was. Firms argue that they properly can supervise their financial advisors by performing a wide variety of functions without compromising their commitment to investor protection.
The regulatory notice also included other recommendations, such as: redefining what is meant by a branch office and an office of supervisory jurisdiction, allowing greater use of electronic signatures, and expanding the number of licensing exams administered online.
FINRA has adopted a temporary rule that allows remote office inspection for the last year and through the end of this year. The Financial Services Institute (FSI), which represents independent broker-dealers and advisors, stated its members found that remote inspections still promote FINRA's investor protection goal. Widespread technology allows FSI members to conduct assessments using video conferencing, electronic document review, and other tools. FSI also stated that monitoring outside business activities remotely is possible. According to FSI, outside business activities already are often discovered and monitored through automated processes, such as emails, personal bank records and targeted Internet searches.
FSI recommends providing flexibility concerning the number of transactions that representatives may carry out through a "non-branch office." FSI also cautioned FINRA not to designate representatives working from home as operating in a branch office because that designation would place an undue burden on its members.
Eccleston Law LLC represents financial advisors nationwide. Please contact us to discuss any issues that you may have.
Tags: eccleston, eccleston law, finra, inspections