Firm Fined for Failure to Amend Brokers' Form U4
Posted on May 8th, 2020 at 4:47 PM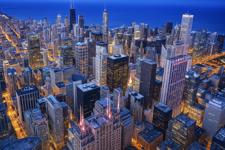 From the Desk of Jim Eccleston at Eccleston Law LLC:
Western International Securities agreed to a censure and a $325,000 fine to settle alleged violations with FINRA Enforcement. According to FINRA Enforcement, Western International Securities failed to amend Forms U4 for brokers registered with the firm.
According to a Letter of Acceptance, Waiver and Consent ("AWC") signed by Western International Securities, the firm failed to update Forms U4 for 52 of its brokers. FINRA found that this resulted in undisclosed liens, judgments and bankruptcies. Compounding these violations was the fact that FINRA alleged that it had sent approximately 100 letters and 800 emails to Western International Securities about unreported events for these brokers. According to FINRA, the unreported events occurred between October 2011 and June 2018.
FINRA found that this conduct violated NASD Rule 3010 (for conduct prior to December 1, 2014), FINRA Rule 3110(a) (for conduct on or after December 1, 2014), FINRA Rule 2010 and Article V, Section 2(c) of FINRA's By-Laws. By signing the AWC, Western International Securities accepted and consented to the entry of FINRA's findings, without admitting or denying those findings.
The attorneys of Eccleston Law LLC represent investors and advisors nationwide in securities and employment matters. The securities lawyers at Eccleston Law also practice a variety of other areas of practice for financial investors and advisors including Securities Fraud, Compliance Protection, Breach of Fiduciary Duty, FINRA Matters, and much more. Our attorneys draw on a combined experience of nearly 65 years in delivering the highest quality legal services. If you are in need of legal services, contact us to schedule a one-on-one consultation today.
Related Attorneys: James J. Eccleston
Tags: eccleston, eccleston law, james eccleston, form u4, western international securities