FINRA's report on the "Senior Help Line": Highlights and Results
Posted on January 28th, 2016 at 10:08 AM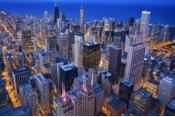 From the Desk of Jim Eccleston at Eccleston Law LLC:
This past Wednesday, the Financial Industry Regulatory Authority issued a report evaluating early results of the Senior Help Line it launched in April of 2015. There were 2,500 calls generated within the first eight months, which has resulted in over $750,000 from member firms. The FINRA report highlighted specific cases that do little to bolster the public's confidence in the financial services industry. Three individual cases highlight the report.
- The son of an elderly man informed the Helpline of the potential soliciting and victimization of his father. Staff assisted the caller in performing a BrokerCheck search of the man in question and consequently found that FINRA had previously barred him from association with any FINRA member firm. Using this information, the son prevented his father from making a bogus investment totaling over $100,000.
- The accountant of an elderly investor called into the Helpline after finding a suspicious document within his client's tax receipts. As a result, FINRA launched an investigation and discovered the elderly man's broker had taken $220,000 in 2012 and had been repaying him $1,200 a month since the withdrawal. FINRA notified the broker's firm, and the man was terminated within ten days. Furthermore, FINRA barred the broker from association with any FINRA member firm because of his failure to cooperate with its investigation. The firm made the client whole on the remaining balance owed and included a nominal interest amount.
- A caller, who wished to remain anonymous, informed the Helpline that a broker was using his influence to be named executor and primary beneficiary of an elderly client's $3 million estate. FINRA immediately investigated the broker's past actions, and found the broker had violated internal procedures including document falsification. FINRA took formal disciplinary action against the broker, and the proper heirs to the estate recovered the majority of the assets through a civil court action.
In addition to providing a financial services call line, FINRA provides a list of tips for firms to help avoid broker malpractice. Through proper education and training individuals working at firms will more properly represent the securities industry.
The attorneys of Eccleston Law LLC represent investors and advisers nationwide in securities and employment matters. Our attorneys draw on a combined experience of nearly 65 years in delivering the highest quality legal services. If you are in need of legal services, contact us to schedule a one-on-one consultation today.
Related Attorneys: James J. Eccleston
Tags: Eccleston, Eccleston Law, Eccleston Law LLC, James Eccleston, FINRA, Eccleston