FINRA's Largest Fines Per Category in 2018
Posted on March 6th, 2019 at 10:35 AM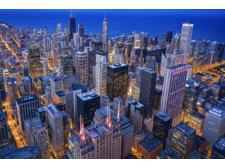 From the Desk of Jim Eccleston at Eccleston Law LLC:
In 2018, FINRA fined broker-dealers a total of $68 million, which was a 5% increase from $65 million in 2017, while the average fine per case increased in 2018 to $107,000 from only $65,000 in 2017.
In a recent study's annual examination of disciplinary actions, anti-money laundering violations had the largest dollar amount of fines in total issued by FINRA in 2018. Although, this statistic is inflated because Morgan Stanley was fined over $10 million for violating its anti-money laundering obligations, which was the largest single fine FINRA assessed in any case in 2018. Overall, there were 17 anti-money laundering violation cases in 2018 and fines, up 87% from 2017, totaled $27.3 million.
Following anti-money laundering violations, suitability violations had 91 cases in total. However, fines were down by 228% from 2017 at $11.8 million in 2018. In third place, variable annuity cases, 28 in total, were up by 22% from 2017, with fines up 305% from 2017 at $8.1 million. In fourth, short selling cases were down 70% from 2017 at 7 cases in total. Nevertheless, fines were up 387% from 2017 at $7.8 million in total.
The attorneys of Eccleston Law LLC represent investors and advisors nationwide in securities and employment matters. The securities lawyers at Eccleston Law also practice a variety of other areas of practice for financial investors and advisors including Securities Fraud, Compliance Protection, Breach of Fiduciary Duty, FINRA Matters, and much more. Our attorneys draw on a combined experience of nearly 65 years in delivering the highest quality legal services. If you are in need of legal services, contact us to schedule a one-on-one consultation today.
Related Attorneys: James J. Eccleston
Tags: james eccleston, eccleston law, eccleston law llc, eccleston, finra, morgan stanley, money laundering