FINRA's Acceptance, Waiver and Consent Settlement (AWC)-Part 3
Posted on December 7th, 2016 at 9:17 AM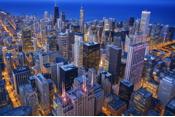 From the Desk of Jim Eccleston at Eccleston Law LLC:
This is the third of three posts to discuss FINRA Rule 9216. This post will discuss the "consent" portion of the rule related to regulatory (disciplinary) settlement agreements.
As the term implies, the "consent" portion of the AWC occurs once the financial advisor gives permission to the General Counsel, the National Adjudicatory Council, or any member of the National Adjudicatory Council to impose sanctions after a complaint is filed.
In addition to consenting to the settlement, financial advisors may not make any public statement that denies the findings in his or her AWC or take any action that is inconsistent with any part of the AWC.
The attorneys of Eccleston Law LLC represent investors and advisers nationwide in securities and employment matters. The securities lawyers at Eccleston Law also practice a variety of other areas of securities for financial advisors including breakaway broker services, employment matters, strategic consulting and counseling, broker litigation and arbitration,whistleblower actions, and much more. Our attorneys draw on a combined experience of nearly 65 years in delivering the highest quality legal services. If you are in need of legal services, contact us to schedule a one-on-one consultation today.
Related Attorneys: James J. Eccleston
Tags: Eccleston, Eccleston Law, Eccleston Law LLC, James Eccleston, FINRA, AWC, waiver and consent settlement, Rule 9216, financial advisor, General Counsel, National Adjudicatory Council,