FINRA Issues Investor Alert Warning of Messaging App Scams
Posted on September 4th, 2015 at 5:29 PM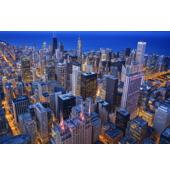 From the Desk of Jim Eccleston at Eccleston Law LLC:
In recent weeks, WhatsApp users were flooded with text messages advertising the stock of Avra, Inc. (OTC: AVRN). The messages touting this microcap stock appeared to be sent from individuals at well-known brokerage firms and claimed AVRN was "going to double in the next few days."
Based on that kind of scam, FINRA has issued a new Investor Alert called "Messaging Apps Are Latest Platform for Delivering Pump-And-Dump Scams." The regulatory alert warns investors to be wary of stock promotions sent through increasingly popular messaging apps such as WhatsApp.
This latest scam is a variation of the pump-and-dump scheme, where fraudsters use spam to tout a stock. The buying that follows will "pump" up the price until the fraudsters "dump" their shares by selling them at a peak. In the end, investors lose their money or are left with worthless stock.
The attorneys of Eccleston Law LLC represent investors and advisers nationwide in securities and employment matters. Our attorneys draw on a combined experience of nearly 65 years in delivering the highest quality legal services.
Related Attorneys: James J. Eccleston
Tags: WhatsApp, Avra Inc, AVRN, FINRA, James Eccleston, Eccleston Law