FINRA Warns of Potential China Trading Schemes
Posted on February 10th, 2021 at 3:07 PM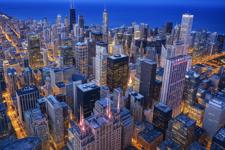 From the Desk of Jim Eccleston at Eccleston Law LLC:
The Financial Industry Regulatory Authority (FINRA) warned of emerging stock-trading schemes executed by foreign entities. FINRA has seen potential manipulation schemes involving accounts placing "multiple similar limit orders" on the U.S. stock exchange-listed stocks in restricted overseas markets, specifically China. FINRA observed that the owners of the accounts may be acting under the direction of others.
The trading schemes carry high risks that typically begin when numerous non-U.S. customers open accounts through a single advisor or a small team of advisors, often funding their accounts from the same foreign entity. The compliance costs of dealing with these foreign accounts often can outweigh the benefits.
The high risks schemes can carry some of the most onerous regulatory consequences and fall under the purview of three regulators—FINRA, the SEC, and the U.S. Treasury Department's Financial Crimes Enforcement Network, which can amplify any potential penalties.
FINRA's warning falls under a firm's obligation to have an effective anti-money laundering (AML) and financial crimes compliance program. Non-U.S. activity and accounts are subject to greater regulatory scrutiny because they present greater risks and are harder for U.S. regulators to monitor. Firms need to recognize that those types of accounts carry significant risks.
Eccleston Law LLC represents financial advisors nationwide. Please contact us to discuss any issues that you may have.
Tags: eccleston, eccleston law, finra, trading schemes, china