FINRA to Start Closely Examining How Broker-Dealers are Complying with New Elder Abuse Rules
Posted on February 7th, 2019 at 1:09 PM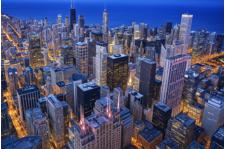 From the Desk of Jim Eccleston at Eccleston Law LLC:
During the annual Securities Industry and Financial Markets Association (SIFMA) event in New York, FINRA representatives made it clear that the agency will start probing broker-dealers' compliance with its new rules meant to protect elderly clients from financial abuse and exploitation.
More specifically, one new rule, FINRA Rule 2165, which went into effect in February 2018, allows a broker-dealers to place a 15-day hold on an elderly customer's account disbursements if the firm has a reasonable belief that the customer is being financially abused. Notably, FINRA provides legal protection to firms that decide to place a 15-day hold on their customers' funds. The rule also allows firms to request a 10-day extension if they believe it is necessary.
At the conference, FINRA announced that it will begin to examine the systems and processes that firms have in place in order to determine experiences and issues firms may be having with the new rule.
In addition, FINRA will examine how firms are utilizing Rule 4512. That rule encourages broker-dealers to obtain and record the name of a trusted person from a customer in order to contact in case of suspected elder financial abuse.
The attorneys of Eccleston Law LLC represent investors and advisors nationwide in securities and employment matters. The securities lawyers at Eccleston Law also practice a variety of other areas of practice for financial investors and advisors including Securities Fraud, Compliance Protection, Breach of Fiduciary Duty, FINRA Matters, and much more. Our attorneys draw on a combined experience of nearly 65 years in delivering the highest quality legal services. If you are in need of legal services, contact us to schedule a one-on-one consultation today.
Related Attorneys: James J. Eccleston
Tags: james eccleston, eccleston law, eccleston law llc, eccleston, finra, sifma, rule 2165, elderly, financial abuse