FINRA to Speak with Fired Wells Fargo Brokers Connected to Cross-Selling Scandal
Posted on January 25th, 2017 at 9:14 AM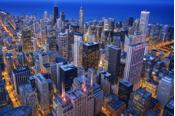 From the Desk of Jim Eccleston at Eccleston Law LLC:
FINRA is in the process of interviewing former Wells Fargo registered securities brokers who were fired because of their involvement in the company's most recent scandal. Wells Fargo & Company was accused of allowing employees to open checking and credit card accounts that customers never approved or knew about. Wells Fargo and Company was fined $185 million as result of the allegations.
Out of the 5,000 bank employees that were fired because of the scandal, there were an unidentified number of registered securities brokers who were part of the group of wrongdoers. FINRA will focus its attention on each individual broker's Form U-5. Form U-5 is important to an individual broker given its availability to the public who can view disclosures that are detrimental to a broker's career.
Eccleston Law, LLC assists brokers nationwide in correcting their Form U-5.
The attorneys of Eccleston Law LLC represent investors and advisers nationwide in securities and employment matters. The securities lawyers at Eccleston Law also practice a variety of other areas of securities for financial investors including Securities Fraud, Unauthorized Trading, Breach of Fiduciary Duty, Retirement Planning Negligence, and much more. Our attorneys draw on a combined experience of nearly 65 years in delivering the highest quality legal services. If you are in need of legal services, contact us to schedule a one-on-one consultation today.
Related Attorneys: James J. Eccleston
Tags: Eccleston, Eccleston Law, Eccleston Law LLC, James Eccleston, FINRA, Wells Fargo, securities broker, Wells Fargo & Company, allegations, registered securities brokers, Form U-5,