FINRA To Resume In-Person Arbitrations
Posted on May 11th, 2021 at 12:17 PM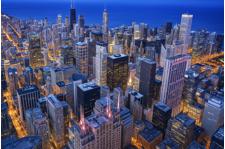 From the Desk of Jim Eccleston at Eccleston Law LLC:
FINRA Dispute Resolution Services announced that it will open sixty-two (62) of its sixty-nine (69) arbitration hearing locations in July. FINRA also plans to continue honoring requests for remote proceedings.
FINRA had postponed in-person hearings since the COVID—19 pandemic last year and continued to delay in-person proceedings due to social distancing concerns.
The arbitration forum will not resume in-person hearings in Buffalo; Detroit; Philadelphia; Augusta, Georgia.; Boca Raton, Florida.; Providence, Rhode Island; and Wilmington, Delaware through July 30. FINRA concluded that public health conditions did not meet the criteria for resuming hearings in those locations.
FINRA's decision to resume in-person hearings follows the Public Investors Advocate Bar Association (PIABA) sending correspondence to FINRA asserting that the suspension of in-person hearings protects brokerages and harms investors. According to FINRA, its staff will contact arbitration parties with hearings in those locations to reschedule the proceeding or discuss virtual hearing options.
According to FINRA, it plans to consult with public health officials in the jurisdictions that are reopening at least six weeks before the beginning of each arbitration hearing to determine whether conditions will permit an in-person session. FINRA officials will continue to review the conditions each week until the hearing.
FINRA also will postpone an in-person hearing if a participant cannot comply with local quarantine and other public health requirements. FINRA may delay a hearing if one or more of the arbitrators hearing a case is unwilling to participate in person.
Eccleston Law LLC represents investors and financial advisors nationwide in securities, employment, regulatory and disciplinary matters.
Tags: eccleston, eccleston law, finra, in-person