FINRA To Resume In-Person Arbitration Hearings
Posted on June 16th, 2021 at 1:56 PM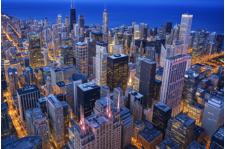 From the Desk of Jim Eccleston at Eccleston Law LLC:
The Financial Industry Regulatory Authority (FINRA) announced that in-person arbitration hearings will resume nationwide in August. Beginning August 2nd, FINRA will allow in-person proceedings to resume in Augusta, Georgia, Boca Raton, Florida, Buffalo, Detroit, Philadelphia, Providence, Rhode Island, and Wilmington, Delaware. Those are the last seven jurisdictions where remote hearings have continued as in-person proceedings were suspended due to COVID-19. According to FINRA, conditions within those seven jurisdictions sufficiently have improved to enable the resumption of in-person arbitrations. FINRA announced that arbitration parties still can request a remote hearing.
FINRA in-person arbitration hearings have been suspended since March 2020. In April of this year, the Public Investors Arbitration Bar Association (PIABA), which represents clients in disputes with brokerages and RIAs, notified FINRA that suspension of in-person arbitration hearings was harming investors.
Eccleston Law LLC represents investors and financial advisors nationwide in securities, employment, regulatory and disciplinary matters.
Tags: eccleston, eccleston law, finra, in-person hearings