FINRA to Focus Attention on Rogue Brokers and Their Firms (2nd Article)
Posted on April 14th, 2017 at 11:36 AM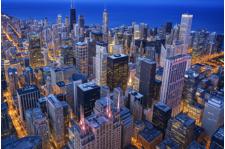 From the Desk of Jim Eccleston at Eccleston Law LLC:
This is the second in a series of posts to discuss FINRA's 2017 Regulatory and Examinations Priorities Letter. FINRA's 2017 letter provides information about areas FINRA plans to review in 2017 based on observations from its regulatory programs as well as input from various stakeholders, including member firms, other regulators and investor advocates.
In its letter, FINRA stated that it has created a team of examiners to "rigorously review" how recruiters and compliance officers hire and retain "statutorily disqualified" brokers. The examiners will review the firms' due diligence on those individuals, including the extent of their examination of reasonably available public records to verify the accuracy and completeness of the information contained in an applicant's Form U4.
FINRA also stated that it will examine the supervisory controls implemented by firms employing rogue brokers. FINRA recently established a dedicated examination unit to identify and examine brokers who may pose a high risk to investors. That group rigorously will review those brokers' interactions with customers, including their compliance with rules regarding suitability, know-your-customer, outside business activities, private securities transactions, and commissions and fees.
FINRA's examination priority stems from a study conducted last year which raised concerns that too many firms have hired brokers with questionable histories. The study found that more than 7% of all brokers have misconduct records.
The attorneys of Eccleston Law LLC represent investors and advisers nationwide in securities and employment matters. The securities lawyers at Eccleston Law also practice a variety of other areas of securities for financial investors including Securities Fraud, Unauthorized Trading, Breach of Fiduciary Duty, Retirement Planning Negligence, and much more. Our attorneys draw on a combined experience of nearly 65 years in delivering the highest quality legal services. If you are in need of legal services, contact us to schedule a one-on-one consultation today.
Related Attorneys: James J. Eccleston
Tags: Eccleston, Eccleston Law, James Eccleston, Eccleston Law LLC