FINRA To Enforce New "Restricted Firm" Rules
Posted on October 11th, 2021 at 3:16 PM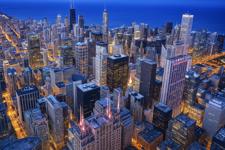 From the Desk of Jim Eccleston at Eccleston Law:
The Financial Industry Regulatory Authority (FINRA) has announced the adoption of new rules aimed at cracking down on advisory firms with a substantial history of misconduct.
FINRA plans to enforce Rule 4111, Restricted Firm Obligations, which sets standards to determine whether or not to classify advisory firms as "restricted firms." The new rule was approved by the Securities and Exchange Commission (SEC) and will become effective in January 2022. Rule 4111 enables FINRA levy new obligations on advisory firms with substantially higher levels of risk-related disclosures compared to peer firms.
Pursuant to Rule 4111, FINRA may require high-risk firms to deposit cash or qualified securities in a restricted account in addition to other conditions necessary to protect investors, according to FINRA. FINRA annually will utilize a multi-step process to determine whether a firm elicits investor protection risks substantial enough to warrant a designation as a "Restricted Firm", which may subject the firm to a "Restricted Deposit Requirement." Member firms will receive a one-time opportunity to avoid the additional obligations either by voluntarily reducing its workforce or by petitioning the Department of Member Supervision as to why the firm should not receive a "Restricted Firm" designation.
Eccleston Law LLC represents investors and financial advisors nationwide in securities, employment, regulatory and disciplinary matters.
Tags: eccleston, eccleston law, finra, rules