FINRA Targets SPACs in Most Recent Exam Sweep
Posted on October 19th, 2021 at 12:26 PM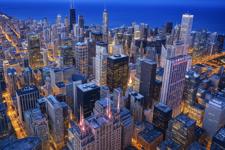 From the Desk of Jim Eccleston at Eccleston Law:
The Financial Industry Regulatory Authority (FINRA) has begun an examination sweep of advisors' involvement with special purpose acquisition companies (SPACs).
According to an examination letter, FINRA plans to investigate how advisory firms offer and extend services to SPACs. SPACs are shell companies that raise funds via their own initial public offering and then typically have two years to acquire a private company that goes public through the merger. In essence, SPACs have become increasingly popular as a cheaper and more efficient alternative to the traditional initial public offering (IPO). SPACs also enable retail investors to participate in the public launch of private companies unlike with a traditional IPO.
FINRA is requesting, as part of the exam sweep, that targeted firms detail their SPAC activities from July 2018 through September 2021. FINRA is expected to review individual firms' policies and procedures regarding public offerings, due diligence, suitability and client communications. The newest exam sweep comes after Securities and Exchange Commission (SEC) Chairman Gary Gensler announced that his agency staff is working on a proposal to ensure "investors are better informed about the fees, costs, and conflicts that may exist with SPACs." While SPACs have existed for several years, SPAC popularity has recently skyrocketed; there have been 461 SPACs so far this year compared to only 59 in 2019.
Eccleston Law LLC represents investors and financial advisors nationwide in securities, employment, regulatory and disciplinary matters.


Tags: eccleston, eccleston law, finra, spac, exams