FINRA Suspends Representative for Cell Phone Access During Exam
Posted on December 9th, 2019 at 10:22 AM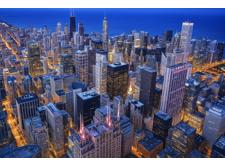 From the Desk of Jim Eccleston at Eccleston Law LLC:
The Financial Industry Regulatory Authority ("FINRA") suspended and fined Yasmin Bashirova, a Goldman Sachs investment banking representative for bringing a cell phone to her Securities Industry Essentials ("SIE") Exam in April of 2019.
Bashirova was suspended for 18 months and fined $5,000 for violating FINRA Rule 2010, which requires representatives to "observe high standards of commercial honor and just an equitable principles of trade."
It is not clear if Bashirova used the device during the exam, but the access she had to the cell phone violates FINRA's Qualification Examination Rules of Conduct. According to the Bashirova's letter of acceptance regarding her suspension, she states that she did read Rules of Conduct. The rules "prohibited the use or possession of certain items, including, among other things, electronic devices and phones, in the examination room or during unscheduled restroom breaks."
The attorneys of Eccleston Law LLC represent investors and advisors nationwide in securities and employment matters. The securities lawyers at Eccleston Law also practice a variety of other areas of practice for financial investors and advisors including Securities Fraud, Compliance Protection, Breach of Fiduciary Duty, FINRA Matters, and much more. Our attorneys draw on a combined experience of nearly 65 years in delivering the highest quality legal services. If you are in need of legal services, contact us to schedule a one-on-one consultation today.
Related Attorneys: James J. Eccleston
Tags: james eccleston, eccleston law, eccleston law llc, eccleston, finra, securities industry essentials, sie exam, bashirova