FINRA Suspends Registered Representative for Serving as an Undisclosed Power of Attorney
Posted on February 20th, 2020 at 2:07 PM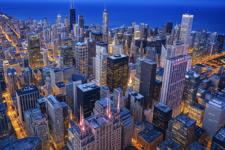 From the Desk of Jim Eccleston at Eccleston Law LLC:
William J. Schnepp has agreed to a two-month suspension form association with any FINRA member firm in any capacity, as well as a deferred fine of $5,000, for violations of FINRA Rule 2010.
According to a Letter of Acceptance, Waiver and Consent ("AWC") signed by Schnepp on September 16, 2019, Schnepp accepted a power of attorney over a 90-year-old customer to whom he was not related without providing notice to, or seeking approval by, his firm. The power of attorney in this instance gave Schnepp broad authority to manage the client's financial affairs, including buying and selling securities. Schnepp served as power of attorney for this elderly customer for approximately three months.
FINRA Enforcement alleged that Schnepp avoided his firm's procedures designed to prevent registered reps from serving as power of attorney for clients to whom they are not related.
By signing the AWC, Schnepp accepted and consented to the entry of FINRA's findings, without admitting or denying those findings.
The attorneys of Eccleston Law LLC represent investors and advisors nationwide in securities and employment matters. The securities lawyers at Eccleston Law also practice a variety of other areas of practice for financial investors and advisors including Securities Fraud, Compliance Protection, Breach of Fiduciary Duty, FINRA Matters, and much more. Our attorneys draw on a combined experience of nearly 65 years in delivering the highest quality legal services. If you are in need of legal services, contact us to schedule a one-on-one consultation today.
Related Attorneys: James J. Eccleston
Tags: james eccleston, eccleston law, eccleston law llc, eccleston, finra, power of attroney, william schnepp, awc, finra 8210