FINRA Suspends Raymond James Advisor For Accepting Large Gifts From Elderly Client
Posted on September 28th, 2021 at 2:32 PM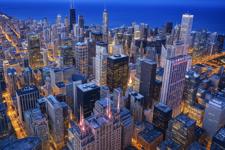 From the Desk of Jim Eccleston at Eccleston Law:
The Financial Industry Regulatory Authority (FINRA) has suspended and imposed a $10,000 fine on a 51-year industry veteran who accepted unapproved cash gifts from an elderly client.
The Raymond James advisor, Jerry Rice, operated out of New Jersey and failed to disclose that he "received $477,000 in monetary gifts from a senior customer" between 2013 and 2019. Rice additionally failed to disclose that he had been named as a beneficiary in the client's will, according to FINRA. Rice violated Raymond James' guidelines restricting advisors from accepting gifts from clients or being named beneficiaries in client wills absent firm approval. The conduct also violated FINRA's "catch-all" Rule 2010, according to the regulator.
Since departing Raymond James, Rice has not become registered with another advisory firm. According to FINRA, Rice began receiving the gifts in question as early as 2013 from an 89-year-old widow, who wrote Rice into her will shortly thereafter. Nevertheless, Rice affirmed in annual compliance questionnaires that he was aware advisors were prohibited from receiving gifts in excess of $100 per person each year absent approval from the firm. Rice also indicated on the annual questionnaires that he had never been named a beneficiary of a non-relative client's estate.
Eccleston Law LLC represents investors and financial advisors nationwide in securities, employment, regulatory and disciplinary matters.
Tags: eccleston, eccleston law, finra, raymond james, suspended advisor