FINRA Suspends Long Island Advisor Over Inaccurate Client Contact Notes
Posted on March 29th, 2023 at 2:31 PM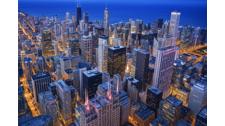 From the desk of Jim Eccleston at Eccleston Law
The Financial Industry Regulatory Authority (FINRA) has issued a two-month suspension to a Long Island-based advisor, Derek Rehill, for allegedly recording inaccurate notes related to four phone calls with clients.
Rehill allegedly "prepared" notes that falsely reflected clients' investment objectives and risk tolerances between 2019 and 2020, according to FINRA. Rehill, who previously worked at Joseph Stone Capital, falsely claimed that his client had agreed to a "speculative" risk tolerance on three occasions. In a fourth case, Rehill failed to ask the client about his risk tolerance, according to FINRA. Joseph Stone required Rehill to "periodically" confirm investment objectives for client accounts that were "actively traded", according to FINRA. Rehill departed the firm voluntarily in 2021 for VCS Venture Securities in New York. Also, FINRA decided to forego imposing monetary sanctions on Rehill as he demonstrated an inability to pay, according to the settlement.
FINRA imposed the suspension as firms have been strengthening client documentation requirements in an effort to respond to regulatory scrutiny as well as avoid potential litigation. Some firms, including Merrill Lynch, have instructed advisors to conduct investment performance reviews for 100% of their clients. The initiative is included in Merrill's "Client Experience Standard", which encourages advisors to document financial reviews and log client retirement goals into the firm's wealth planning software. However, while the program is not considered to be mandatory, Merrill is considering imposing penalties, such as probation, for advisors that fail to meet notetaking requirements, according to a veteran advisor at Merrill.
Eccleston Law LLC represents financial advisors and investors nationwide in securities, employment, transition, regulatory and disciplinary matters.
Tags: eccleston, eccleston law