FINRA Suspends Former Wells Fargo Advisor Over Dead-Man-Trading Violation
Posted on April 7th, 2022 at 2:16 PM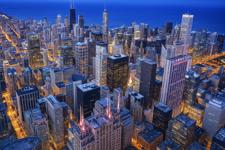 From the Desk of Jim Eccleston at Eccleston Law:
The Financial Industry Regulatory Authority (FINRA) has suspended a former Wells Fargo advisor for allegedly completing several trades on behalf of a client without obtaining consent.

The Alabama-based advisor, Michael McDermott, allegedly entered numerous stop-loss orders on behalf of a client in early 2019 before subsequently noting in April 2019 that he had discussed the trades with his client. However, the client had passed away at least one month prior to the alleged discussion. "On May 15, 2019, after learning of the customer's death, McDermott edited the original note to inaccurately state that McDermott's conversation had occurred in January 2019", according to FINRA's letter of acceptance, waiver and consent ("AWC").

FINRA suspended McDermott for three months for completing trades "without authorization in the account of a firm customer, both before and after the customer's death", according to the AWC. FINRA added that McDermott entered the stop-loss orders in an advisory account, which implies that McDermott did not generate any commissions. Furthermore, McDermott previously filed for bankruptcy in 2021, which prompted FINRA to not impose any financial sanctions.
Eccleston Law LLC represents investors and financial advisors nationwide in securities, employment, regulatory and disciplinary matters.
Tags: eccleston law, finra, wells fargo