FINRA Suspends Former Stifel Advisor for UIT Violations
Posted on November 25th, 2020 at 2:30 PM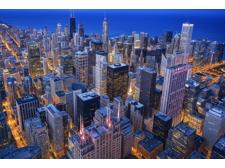 From the Desk of Jim Eccleston at Eccleston Law LLC:
Kurt J. Gunter, a former Stifel advisor, has agreed to pay a $10,000 fine and serve a three-month suspension from association with any FINRA member firm in any capacity. According to FINRA Enforcement, Gunter recommend the early rollover of unit investment trusts ("UITs") for the purpose of generating commission for himself.
According to a Letter of Acceptance, Waiver and Consent ("AWC") signed by Gunter, he recommended 270 early UIT rollovers between July 2013 and December 2016, which were unsuitable. FINRA also found that Gunter misled investors about the costs they would incur by providing clients with inaccurate switch letters. UITs are usually designed to be held for 2 years, and can include high sales charges according to FINRA Enforcement. UITs became a point of emphasis for FINRA exams in 2016, and FINRA has since imposed millions of dollars in fines related to UIT violations.
FINRA Enforcement found that Gunter's UIT recommendations were unsuitable, and were therefore a violation of FINRA Rule 2010, which requires FINRA associated advisors to observe high standards of commercial honor and just and equitable principles of trade. By signing the AWC, Gunter accepted and consented to the entry of FINRA's findings without admitting or denying those findings.
Tags: eccleston, eccleston law, finra, suspension, stifel, uit violations