FINRA Suspends Former Schwab Advisor for Failing to Disclose Felony Charges
Posted on August 11th, 2022 at 2:13 PM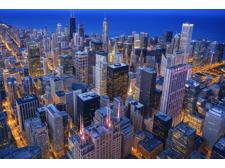 From the Desk of Jim Eccleston at Eccleston Law.
The Financial Industry Regulatory Authority (FINRA) has suspended a former Charles Schwab advisor who allegedly failed to disclose multiple felony charges.
The former Schwab advisor, Brian Young, failed to disclose that he previously had been indicted for three felonies in January 2020, including one count of aggravated assault and two counts of endangerment, according to FINRA. Young allegedly received written notice of the indictment in March 2020, and he pled guilty to one of the felony charges in July 2021, which made him statutorily disqualified from joining a FINRA member firm.
According to FINRA rules, Young was mandated to disclose the guilty plea within ten days. However, Young disclosed the felony conviction and previous three felony charges when he resigned from Charles Schwab in July 2021. Further, FINRA alleged that Young falsely attested that he had not been charged with any felonies on two annual compliance questionnaires. Young consented to a $5,000 fine and a six-month suspension without admitting or denying any of FINRA's findings.
Eccleston Law LLC represents investors and financial advisors nationwide in securities, employment, regulatory and disciplinary matters.
Tags: eccleston, eccleston law, finra, schwab