FINRA Suspends Former SagePoint Financial Advisor
Posted on October 28th, 2020 at 3:16 PM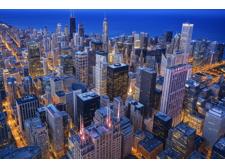 From the Desk of Jim Eccleston at Eccleston Law LLC:
Former SagePoint Financial advisor, Troy R. Baily, agreed to pay a $5,000 fine and serve a six-month suspension from association with any FINRA member firm in any capacity. According to FINRA Enforcement, Baily engaged in four undisclosed and unapproved private securities transactions which totaled $210,000.
According to a Letter of Acceptance, Waiver and Consent ("AWC") signed by Baily on October 13, 2020, Baily solicited investors to purchase securities in Future Income Payments, LLC ("FIP"), between February and May 2017. During that time, Baily sold $210,000 of FIP securities to four investors, three of whom were also SagePoint customers. Baily did not provide prior written notice to SagePoint of the FIP securities transactions, and did not obtain SagePoint's written approval. During that time, Sagepoint prohibited its registered representatives from participating in private securities transactions without prior written approval.
FIP purported to be a structured cash flow investment which purchased pensions and then sold those pensions to investors. FIP usually promised a return of 7% to 8%. FIP stopped conducting business in April 2018, at which point it owed investors almost $300 million. Scott Kohn, the owner of FIP, was subsequently charged with fraud related to FIP.
FINRA found that Baily violated FINRA Rules 3280(e) and 2010. By signing the AWC, Baily accepted and consented to the entry of FINRA's findings without admitting or denying those findings.
Eccleston Law also practice a variety of other areas of practice for financial investors and advisors including Securities Fraud, Compliance Protection, Breach of Fiduciary Duty, FINRA Matters, and much more. Our attorneys draw on a combined experience of nearly 65 years in delivering the highest quality legal services. If you are in need of legal services, contact us to schedule a one-on-one consultation today.
Tags: eccleston, finra, suspension, sagepoint, financial advisor