FINRA Suspends Former New Jersey Advisor
Posted on February 3rd, 2021 at 9:44 AM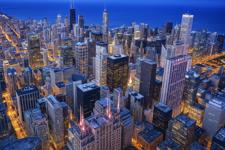 From the Desk of Jim Eccleston at Eccleston Law LLC:
A former Northwestern Mutual advisor received a 20-month suspension and a $15,000 fine for violating FINRA rules. The advisor violated rules prohibiting advisors from taking loans from customers without firm approval and the "catch-all" Rule 2010 requiring "high standards of commercial honor." The New Jersey advisor settled the charges without admitting or denying the findings in what is known as an AWC (Acceptance, Waiver and Consent).
The advisor had approached two customers for loans to buy another practice but instead spent the money on retiring other debts and personal expenses. Regarding one customer, the advisor then failed to repay the 2016 loan, and repaid the loan in 2019 following his termination and a customer complaint. Regarding the other customer, Northwestern Mutual settled with the customer for the outstanding loan balance plus interest and attorney's fees.
Northwestern Mutual terminated the employment of the advisor in April 2019 after placing him under internal review.
Eccleston Law LLC represents financial advisors nationwide. Please contact us to discuss any issues that you may have.
Tags: eccleston, eccleston law, finra, suspension, northwestern mutual