FINRA Suspends Former Morgan Stanley Advisor Over Unauthorized Trades
Posted on December 6th, 2022 at 2:10 PM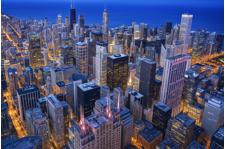 From the Desk of Jim Eccleston at Eccleston Law.
The Financial Industry Regulatory Authority (FINRA) has issued a 20-day suspension and a $6,000 fine to a former Morgan Stanley advisor for allegedly completing several unauthorized trades.
The former California-based advisor, David Lau, placed 194 trades in five client accounts without obtaining written authorization between March and October 2020, according to FINRA. Lau consented to the suspension and fine without admitting or denying any of FINRA's investigatory findings. Lau has no other disclosures on his record besides Morgan Stanley's previous allegations and FINRA's recent discipline.
According to BrokerCheck, Morgan Stanley terminated Lau in March 2021 over allegations of unauthorized trading, and Morgan Stanley's U5 termination filing subsequently initiated FINRA's probe. One month after his termination from Morgan Stanley, Lau joined Gladstone Wealth Partners, an LPL Financial affiliate, where he has maintained his investment advisor license, according to FINRA.
Eccleston Law LLC represents investors and financial advisors nationwide in securities, employment, regulatory and disciplinary matters.
Tags: eccleston, eccleston law, advisors, law, finra