FINRA Suspends Former Morgan Stanley Advisor Over Expense Account Submissions
Posted on March 22nd, 2021 at 2:23 PM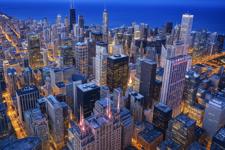 From the Desk of Jim Eccleston at Eccleston Law LLC:
The Financial Industry Regulatory Authority (FINRA) sanctioned Kerry Moy with a $5,000 fine and two-month suspension related to resolve allegations of inaccurate expense account submissions.
Moy allegedly submitted several expense claims for business meals that contained the wrong names of the clients or prospective clients who were in attendance. Moy allegedly instructed his assistant to write in random client names and submit the reimbursement rather than providing the assistant client names along with the receipts, according to FINRA.
FINRA stated the underlying expenses were appropriate. However, Moy violated Rule 2010, requiring all industry members to conduct business with high standards of commercial honor. The regulator stated that had Moy submitted the expense reports with the correct names, the underlying expenses would have been reimbursable under Morgan Stanley's business expense policies.
Moy claimed that Morgan Stanley used this small, administrative detail to destroy him. In response to Morgan Stanley's U5 filing, Moy stated that his termination was a "rush to judgment."
FINRA increasingly has focused on expense infractions in recent years. In some cases, the regulator has barred advisors from the industry for misstated reports.
Eccleston Law LLC represents financial advisors nationwide. Feel free to contact us to discuss your situation.
Tags: eccleston, eccleston law, finra, morgan stanley