FINRA Suspends Former Merrill Advisor Who Improperly Sought Covid-Relief Loan
Posted on August 6th, 2021 at 12:03 PM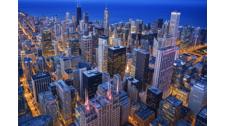 From the Desk of Jim Eccleston at Eccleston Law:
The Financial Industry Regulatory Authority (FINRA) levied a seven-month suspension against an ex-Merrill advisor, Evelyn Batista, as the regulator continues to hunt for advisors who improperly sought Covid-relief loans. Even though Batista was registered for less than one year with the New Jersey-based Thundering Herd, Batista applied in July 2020 for a $17,500 Economic Injury Disaster Loan via the Small Business Association. According to FINRA, Batista applied for a loan on behalf of a non-existent real estate property management business. Batista "recklessly misrepresented" her ownership of a property management business while falsely claiming that the business lost $15,000 due to the pandemic, according to FINRA. FINRA did not issue a fine due to Batista's insolvency based on financial statements.
Since October 2020, Batista has not been registered with FINRA as she was fired by Merrill over similar allegations. According to a FINRA settlement letter, "Prior to submitting the application, Batista did not review the Economic Injury Disaster Loan program requirements to determine her eligibility. Indeed, Batista authorized a casual acquaintance, whom she met at a party, to complete the application on her behalf from her cell phone using information she provided to him." FINRA's investigation of Batista's loan application commenced after Merrill Lynch terminated Batista and filed a Uniform Termination Notice (Form U-5).
Eccleston Law LLC represents investors and financial advisors nationwide in securities, employment, regulatory and disciplinary matters.
Tags: eccleston, eccleston law, finra, merrill lynch