FINRA Suspends Former LPL Financial Advisor for Outside Business Activity
Posted on October 8th, 2020 at 2:46 PM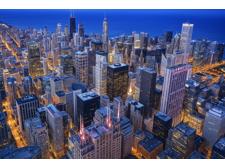 From the Desk of Jim Eccleston at Eccleston Law LLC:
Former LPL Financial advisor Tracy M. Meade agreed to pay a $5,000 fine and serve a 2-month suspension from association with any FINRA member firm in all capacities. According to FINRA Enforcement, Meade engaged in an outside business activity without providing written notice to LPL and also provided a false and misleading compliance attestation.
According to a Letter of Acceptance, Waiver and Consent ("AWC") signed by Meade on October 2, 2020, Meade started a business in which she provided payroll services to realtors. FINRA alleged that Meade began this business in February 2016, and continued the business after she associated with LPL in March 2019. However, FINRA alleged that Meade did not provide notice of this outside business activity to LPL until August 2019. FINRA also alleged that Meade provided a false and misleading compliance attestation when she did not disclose the outside business activity.
FINRA found that Meade violated FINRA Rules 3270 and 2010. FINRA Rule 3270 requires a registered person to provide prior written notice to their firm before engaging in an outside business activity. FINRA Rule 2010 requires registered representatives to observe high standards of commercial honor and just and equitable principles of trade. By signing the AWC, Meade accepted and consented to the entry of FINRA's findings, without admitting or denying those findings.
The attorneys of Eccleston Law LLC represent investors and advisors nationwide in securities and employment matters. The securities lawyers at Eccleston Law also practice a variety of other areas of practice for financial investors and advisors including Securities Fraud, Compliance Protection, Breach of Fiduciary Duty, FINRA Matters, and much more. Our attorneys draw on a combined experience of nearly 65 years in delivering the highest quality legal services. If you are in need of legal services, contact us to schedule a one-on-one consultation today.
Tags: eccleston, eccleston law offices, lpl, finra