FINRA Suspends Former Ameriprise Financial Advisor
Posted on January 11th, 2021 at 4:01 PM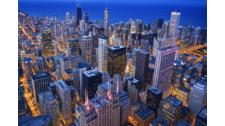 From the Desk of Jim Eccleston at Eccleston Law LLC:
Former Ameriprise Financial advisor Angel W. Bardeche agreed to pay $15,000 and serve a nine-month suspension from association with any FINRA member firm in any capacity to settle a FINRA Enforcement action. According to FINRA Enforcement, Bardeche recommended unsuitable mutual fund switches over a period of two years. The $15,000 Bardeche is ordered to pay consists of a $10,000 fine and $5,000 in disgorgement.
According to a Letter of Acceptance, Waiver and Consent ("AWC") signed by Bardeche, from January 2017 to March 2019, Bardeche made 112 recommendations to clients that they execute a short-term switch of Class A mutual funds. FINRA found that those recommendations were made in 32 customer accounts. Due to the large up-front sales charges, Class A mutual funds are usually only suitable for long-term investments. FINRA found that Bardeche did not have a reasonable basis to believe that her recommendations regarding Class A mutual fund transactions were suitable for her customers.
In addition to the aforementioned misconduct, FINRA also found that Bardeche made 109 trades in non-discretionary customer accounts without prior written authorization from the client. Since 2019, Ameriprise has paid $380,000 to settle customer complaints regarding Bardeche's conduct. By signing the AWC, Bardeche accepted and consented to the entry of FINRA's findings without admitting or denying those findings.
Tags: eccleston, finra, ameriprise, advisor suspension