FINRA Suspends Ex-Wells Fargo Broker over Personal Email Use
Posted on October 2nd, 2019 at 2:09 PM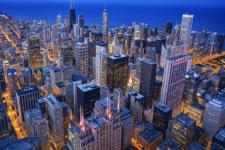 From the Desk of Jim Eccleston at Eccleston Law LLC:
The Financial Industry Regulatory Authority Inc. ("FINRA") recently suspended an independent broker for using his personal email and computer to communicate with clients in violation of industry rules.
According to FINRA, Raleigh Kraft, while associated with Wells Fargo Advisors, routinely used a personal email address to communicate with customers about business-related matters, thereby avoiding compliance and supervisory oversight. Kraft agreed to a two-month suspension and a $5,000 fine for violating FINRA Rule 2010 requiring brokers and firms to maintain "high standards of commercial honor," as well as Wells Fargo's policies on client communication.
In addition, Kraft caused Wells to violate FINRA's books and records rule by communicating with clients outside of the firm's jurisdiction. Wells Fargo required the broker to leave FiNet in October 2016 for multiple client communication violations, and regulators in Nevada also have barred him from acting in a supervisory capacity over the issue.
According to BrokerCheck profile, Kraft started his brokerage career in April 1982 with Johnston, Lemon & Co., and worked at seven other firms before joining Wells in 2008. He is currently associated with independent brokerage H.Beck Inc. in Front Royal, Virginia.
The attorneys of Eccleston Law LLC represent investors and advisors nationwide in securities and employment matters. The securities lawyers at Eccleston Law also practice a variety of other areas of practice for financial investors and advisors including Securities Fraud, Compliance Protection, Breach of Fiduciary Duty, FINRA Matters, and much more. Our attorneys draw on a combined experience of nearly 65 years in delivering the highest quality legal services. If you are in need of legal services, contact us to schedule a one-on-one consultation today.
Related Attorneys: James J. Eccleston
Tags: james eccleston, eccleston law, eccleston law llc, eccleston, well fargo, finra, brokercheck, broker