FINRA Suspends Ex-Morgan Stanley Client Administrator
Posted on October 26th, 2016 at 9:16 AM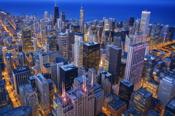 From the Desk of Jim Eccleston at Eccleston Law LLC:
FINRA has fined and suspended a former Client Service Administrator (CSA) at Morgan Stanley for fraudulently transferring money from a client's account to third party bank accounts and for falsifying records.
Pursuant to the settlement, the CSA agreed to be fined $5,000 and suspended from the securities industry for 60 days. She neither admitted nor denied FINRA's findings.
The alleged wrongdoing occurred in November 2011, when the email account of an advisor was hacked and an email was sent to the CSA asking her to process a wire transfer from a client's account to a third party bank account.
Violating Morgan Stanley policy, the CSA did not contact the authorized person to verbally confirm the transfer instruction. Moreover, the CSA did falsely write on her own records that she verbally confirmed all the transfers with the client's authorized person, and even created false reasons for the wire transfer such as bills, medical bills or bills payments.
Morgan Stanley terminated the CSA in December 2011. She is not currently associated with any FINRA firm.
The attorneys of Eccleston Law LLC represent investors and advisers nationwide in securities and employment matters. The securities lawyers at Eccleston Law also practice a variety of other areas of securities for financial advisors including breakaway broker services, employment matters, strategic consulting and counseling, broker litigation and arbitration,whistleblower actions, and much more. Our attorneys draw on a combined experience of nearly 65 years in delivering the highest quality legal services. If you are in need of legal services, contact us to schedule a one-on-one consultation today.
Related Attorneys: James J. Eccleston
Tags: Eccleston, James Eccleston, Financial Counsel, Eccleston Law, Eccleston Law LLC, FINRA, Client Service Administrator, CSA, Morgan Stanley,