FINRA Suspends Broker for 2 years for Cheating on Exams
Posted on March 25th, 2020 at 4:30 PM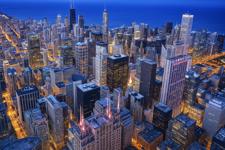 From the Desk of Jim Eccleston at Eccleston Law LLC:
Former Merrill Lynch general securities representative, Andre Derricotte, agreed to a $5,000 fine and a 2-year suspension from association with any FINRA member firm. According to FINRA Enforcement, Derricotte possessed and accessed unauthorized materials while taking two examinations.
According to a Letter of Acceptance, Waiver and Consent ("AWC") signed by Derricotte on February 17, 2020, during both the Series 66 examination on August 22, 2019 and the Series 65 examination on September 16, 2019, Derricotte "possessed and accessed unauthorized materials, including personal notes and a writing instrument." FINRA alleged that during both exams, Derricotte used paper and writing instruments to take personal notes, which was against the examination rules. During the August 22 exam, a test center staff member found and confiscated a writing instrument from Derricotte, but did not see the personal notes he had written. FINRA also alleged that Derricotte accessed his cellular phone during the August 22 exam.
During the September 16 exam, a test center staff member saw Derricotte using paper and a writing instrument in violation of the examination rules. When confronted, Derricotte hid the prohibited items and refused to cooperate with test center staff.
FINRA found that Derricotte's conduct violated FINRA Rule 2010.
The attorneys of Eccleston Law LLC represent investors and advisors nationwide in securities and employment matters. The securities lawyers at Eccleston Law also practice a variety of other areas of practice for financial investors and advisors including Securities Fraud, Compliance Protection, Breach of Fiduciary Duty, FINRA Matters, and much more. Our attorneys draw on a combined experience of nearly 65 years in delivering the highest quality legal services. If you are in need of legal services, contact us to schedule a one-on-one consultation today.
Related Attorneys: James J. Eccleston
Tags: eccleston, eccleston law, james eccleston, legal trouble, litigation, financial advisors, finra,