FINRA Suspends Broker 11 Months for Excessive Trading
Posted on June 23rd, 2020 at 3:56 PM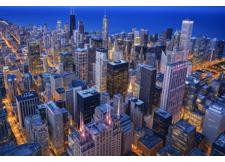 From the Desk of Jim Eccleston at Eccleston Law LLC:
Former First Standard Financial broker, Frank Venturelli, agreed to pay restitution of $30,000 and to serve an 11-month suspension from association with any FINRA member firm in all capacities. According to FINRA Enforcement, Venturelli engaged in excessive trading in three customer accounts between July 2016 and November 2018.
According to a Letter of Acceptance, Waiver and Consent ("AWC") signed by Venturelli on June 12, 2020, Venturelli's trading in the three customer accounts caused $373,226 in customer losses and generated $169,803 in commissions for Venturelli. FINRA Enforcement concluded that Venturelli had engaged in excessive trading by comparing the turnover rate and cost-to-equity ratio of the three customer accounts to the industry standard. According to FINRA, a turnover ratio of six and a cost-to-equity ratio above 20% generally indicates excessive trading. FINRA found that the turnover rate in the three customer accounts were 30.29, 40.06, and 60.57. Furthermore, FINRA found that the annualized cost-to-equity ratios of these accounts were 88.18%, 105.89%, and 146.53%.
Additionally, FINRA found that some of the trades were unsuitable for the customers' investment profiles. According to FINRA, Venturelli's conduct violated FINRA Rules 2010 and 2111. By signing the AWC, Venturelli accepted and consented to the entry of FINRA's findings, without admitting or denying those findings. Venturelli was only required to pay partial restitution and was not fined due to his limited ability to pay such a fine.
The attorneys of Eccleston Law LLC represent investors and advisors nationwide in securities and employment matters. The securities lawyers at Eccleston Law also practice a variety of other areas of practice for financial investors and advisors including Securities Fraud, Compliance Protection, Breach of Fiduciary Duty, FINRA Matters, and much more. Our attorneys draw on a combined experience of nearly 65 years in delivering the highest quality legal services. If you are in need of legal services, contact us to schedule a one-on-one consultation today.
Related Attorneys: James J. Eccleston
Tags: eccleston, eccleston law, james eccleston, finra, excessive trading, finra enforcement