FINRA Study Finds Growth of Hybrid Advisors
Posted on August 15th, 2018 at 9:17 AM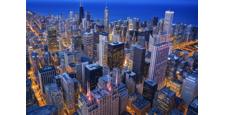 From the Desk of Jim Eccleston at Eccleston Law LLC:
According to the first-ever snapshot of the industry conducted by FINRA, the growth in the number of "hybrid" advisors has exploded, now accounting for some 45% of all registered representatives.
More specifically, while overall there has been a decrease in the number of registered representatives, the number of hybrid advisors has increased by 50%. The increase in hybrid advisors can be attributed to the profitability of accounts with recurring fee-based revenue, rather than one-time commision-based securities sales.
Furthermore, although hybrid advisors are dully registered as both an investment adviser and broker, they are generally regulated only as brokers, meaning they are subject to a suitability standard as opposed to a fiduciary standard. Consumer advocates believe that the SEC should require hybrid advisors who charge a fee for advice to conduct themselves in accordance with a fiduciary standard. Consumer advocates further argue that the hybrid advisor exemption contradicts the purpose of 2010 Dodd-Frank Act, which called for the SEC to develop the same standards for both brokers and investments advisers.
The attorneys of Eccleston Law LLC represent investors and advisors nationwide in securities and employment matters. The securities lawyers at Eccleston Law also practice a variety of other areas of practice for financial investors and advisors including Securities Fraud, Compliance Protection, Breach of Fiduciary Duty, FINRA Matters, and much more. Our attorneys draw on a combined experience of nearly 65 years in delivering the highest quality legal services. If you are in need of legal services, contact us to schedule a one-on-one consultation today.
Related Attorneys: James J. Eccleston
Tags: james eccleston, eccleston law, eccleston law llc, eccleston, finra, hybrid investors