FINRA Settles With Geneos Over Improper GPB Sales and "Risky" Alternative Mutual Fund
Posted on April 1st, 2022 at 2:17 PM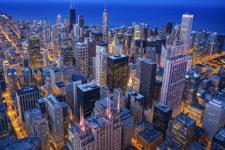 From the Desk of Jim Eccleston at Eccleston Law:
As part of a settlement, the Financial Industry Regulatory Authority (FINRA) has imposed a $150,000 fine on Geneos Wealth Management pertaining to improper sales of GPB private placements and for failing to supervise its advisors' recommendations of LJM Preservation & Growth Fund, an alternative mutual fund.

Geneos failed to enforce policies and procedures to ensure that the firm and its advisors had a sufficient understanding of LJM's risks and features, according to FINRA. FINRA alleged that Geneos advisors sold nearly $2.5 million in LJM to clients between November 2016 and February 2018. According to FINRA, LJM engages in a "risky strategy" that involved purchasing uncovered options. In other words, the mutual fund invested specifically in call and put options on the S&P 500 futures index without additionally investing in any underlying stock.

On February 5, 2018, the S&P 500 fell nearly 4.1%, which caused the prices of LJM short options to dramatically increase. By February 7, 2018, LJM closed to new investors after losing 80% of its value, which prompted the fund to liquidate and dissolve in March 2018. FINRA additionally alleged that Geneos "negligently omitted" to inform three investors in GPB private placements that GPB had failed to timely submit its required filings with the Securities and Exchange Commission (SEC). Geneos sold at least $165,000 in the GPB Automotive Portfolio, which generated $11,550 in commissions, according to FINRA.

Eccleston Law LLC represents investors and financial advisors nationwide in securities, employment, regulatory and disciplinary matters.
Tags: eccleston law, finra, gpb