FINRA Settles With Coastal Equities Over Improper GPB Private Placement Sales
Posted on January 6th, 2023 at 12:54 PM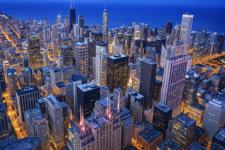 From the Desk of Jim Eccleston at Eccleston Law.
The Financial Industry Regulatory Authority (FINRA) has agreed to a $418,000 settlement with Coastal Equities over sales in 2018 of GPB private placements.
FINRA's settlement, however, accused the firm of failing to supervise one of its advisors, classified as Representative A in the matter. Representative A "was falsifying documents regarding customers' financial status, for example by recording false increases in the net worth and liquid net worth of customers", to initiate additional GPB sales, according to FINRA. According to FINRA, the firm failed to supervise the advisor between 2014 and 2018 while Coastal Equities consented to the penalty without admitting or denying any of FINRA's investigatory findings.
Coastal Equities also negligently failed to inform investors that GPB did not submit its required filings, including audited financial statements, with the Securities and Exchange Commission (SEC) in 2018, according to FINRA. While advisors may only typically sell private placements to accredited investors, or investors with more than $1 million in net worth, Representative A circumvented firm rules that limited client allotments to alternative investments to 35% in nearly two dozen transactions by inflating their liquid net worth, according to FINRA. FINRA's penalty included a $150,000 fine as well as restitution of $268,000.
Eccleston Law LLC represents investors and financial advisors nationwide in securities, employment, regulatory and disciplinary matters.
Tags: eccleston, eccleston law, advisors, law, finra