FINRA Sanctions Former Morgan Stanley Advisor Over Alleged Expense Abuses
Posted on May 14th, 2021 at 9:21 AM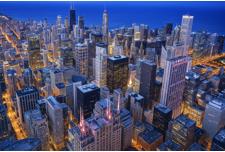 From the Desk of Jim Eccleston at Eccleston Law LLC:
Lance Lienart, a 24-year industry veteran, was discharged from Morgan Stanley over concerns about inaccurate expense report filings.
In an Acceptance, Waiver and Consent ("AWC") with the Financial Industry Regulatory Authority (FINRA), Leinert has consented to the finding that he inaccurately stated that "particular customers attended meals," even though they were not present, to obtain $1,600 in business meal expenses. Lienart's actions violated FINRA's "catch-all" Rule 2010, requiring advisors to maintain "high standards of commercial honor." Lienart has agreed to a $5,000 regulatory fine and a two-month suspension over the alleged expense abuses.
According to a U5 notice filed by Morgan Stanley, the meals that took place between January 2018 and May 2019 were "personal in nature."
The suspension does not affect Lienart's investment advisor license, and the fine is due only due if he attempts to rejoin the brokerage industry. Lienart's suspension matches that of another FINRA enforcement action in February. A former Morgan Stanley broker in Los Angeles who, over five years, allegedly submitted several expense claims for business meals that had included the wrong names of the customers or prospects who had attended. In that case, FINRA found that the expenses were legitimate but still considered the actions to constitute a Rule 2010 violation.
Similarly, in April 2020, FINRA suspended a 25-year industry veteran for six months for violating the terms of the Alternate Flexible Grid (AFG) program. The AFG program allows Morgan Stanley advisors to set aside pre-tax compensation to pay staff and entertain customers. The advisor violated the terms of the AFG program by allegedly using funds for a customer associate bonus but then attempted to recoup a portion of that bonus.
Eccleston Law LLC represents investors and financial advisors nationwide in securities, employment, regulatory and disciplinary matters.
Tags: eccleston, eccleston law, finra, morgan stanley