FINRA Rule 5240 Anti-Intimidation/Coordination
Posted on September 1st, 2016 at 4:03 PM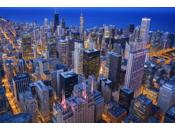 From the Desk of Jim Eccleston at Eccleston Law LLC:
FINRA Rule 5240 was enacted to stop fraudulent and manipulative actions in order to protect investors and the public interest.
FINRA Rule 5240(a) specifically identifies three general types of conduct inconsistent with just and equitable principles of trade. Two relate to trading: "(i) coordinating activities by members involving quotations, prices, trades and trade reporting (e.g., agreements to report trades inaccurately or maintain certain minimum spreads); and (ii) "directing or requesting" another member to alter prices or quotations". A third contains a general and broad prohibition against unethical behavior. It reads: "engaging in conduct that threatens, harasses, coerces, intimidates or otherwise attempts improperly to influence another member or person associated with a member." (FINRA Rule 5240)
FINRA Rule 5240: http://finra.complinet.com/en/display/display_plain.html?rbid=2403&element_id=7407&record_id=10449
The attorneys of Eccleston Law LLC represent investors and advisers nationwide in securities and employment matters. Our attorneys draw on a combined experience of nearly 65 years in delivering the highest quality legal services. If you are in need of legal services, contact us to schedule a one-on-one consultation today.
Related Attorneys: James J. Eccleston
Tags: Eccleston, Eccleston Law, Eccleston Law LLC, James Eccleston