FINRA Rule 2273: A Friend to Transitioning Reps-Part 4
Posted on February 15th, 2018 at 2:43 PM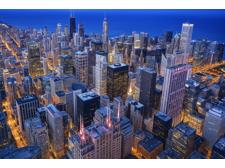 From the Desk of Jim Eccleston at Eccleston Law LLC:
Financial advisors transitioning to a new firm often contact their customers in order to retain their business.
FINRA Rule 2273 requires recruiting firms to provide registered representatives with educational communication materials that highlight key points for their customers to consider in deciding whether to transfer their assets to the new firm.
This is the fourth in a series of posts to guide brokers through the frequently asked questions regarding FIRNA Rule 2273.
Frequently Asked Question #7: Can the delivery requirement under Rule 2273 be triggered by unanticipated contact between a registered representative and a customer?
It is irrelevant whether contact that occurs with a former customer is planned or unforeseen; rather, it is the substance of the communication that determines if the delivery requirement is triggered. For example, unanticipated contact with a customer at social gathering, where the registered representative took the opportunity of the situation to inform the customer of his or her move to the recruiting firm and the merits of transferring assets to that firm, would trigger the delivery requirement under Rule 2273.
Frequently Asked Question #8: Is a member firm or registered representative required to document individualized oral contact with a customer regarding the delivery of the educational communication?
Although Rule 2273 does not specify the manner in which member firms should evidence compliance, Rule 3110 (Supervision) requires that member firms have in place supervisory procedures reasonably designed to achieve compliance with FINRA rules. Since there are no specific guidelines, member firms are provided with flexibility when it comes to designing their supervisory systems for documenting individualized oral contact with customers regarding the delivery of educational communication.
The attorneys of Eccleston Law LLC represent investors and advisors nationwide in securities and employment matters. The securities lawyers at Eccleston Law also practice a variety of other areas of practice for financial advisors including Broker Litigation & Arbitration, Strategic Consulting Services, Regulatory Matters, Transition Contract Review, and much more. Our attorneys draw on a combined experience of nearly 65 years in delivering the highest quality legal services. If you are in need of legal services, contact us to schedule a one-on-one consultation today.
Related Attorneys: James J. Eccleston
Tags: Eccleston, Eccleston Law, Eccleston Law LLC, James Eccleston