FINRA Revives Plan To Design Expungement Arbitrator Roster
Posted on June 6th, 2022 at 11:03 AM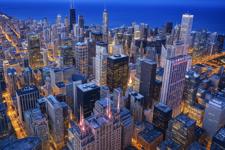 The Financial Industry Regulatory Authority (FINRA) has announced that it has approved amendments to a rule creating a roster of arbitrators to hear expungement requests.
FINRA previously withdrew a similar proposal from the Securities and Exchange Commission (SEC) last year in an effort to revise the rule. While the new proposal features substantial changes, the amendments will not be announced until the proposal is filed with the SEC. FINRA previously announced that its new arbitrator roster proposal would address "a number of significant issues" pertaining to the expungement process.
The Public Investor Advocate Bar Association (PIABA) previously had expressed its concern that the initial rule would not resolve the widespread issue of whether advisors game BrokerCheck. According to FINRA, expungement requests from advisors are granted in nearly 78% of cases.
Eccleston Law LLC represents investors and financial advisors nationwide in securities, employment, regulatory and disciplinary matters.
Tags: eccleston law, finra, arbitrators