FINRA Reminds Firm To Monitor For "Red Flags" In Options Trading Applications
Posted on December 9th, 2022 at 12:16 PM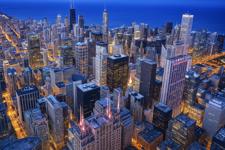 From the Desk of Jim Eccleston at Eccleston Law.
The Financial Industry Regulatory Authority (FINRA) has released an announcement reminding firms that recommend options trading for clients to be constantly monitoring for "red flags" on customer applications.
FINRA published an update regarding its targeted sweep of firms' supervision of options trading and strategies, which was initiated in August 2021. During the sweep, FINRA has asked firms to consider whether they had established a "minimum criteria" for options trading applications, including whether the client's investment objectives match their desired levels of options trading. FINRA additionally has recommended that firms compare information provided on account applications to the information already collected by the firm and also to check for inconsistencies on the applications themselves.
Furthermore, FINRA has reminded firms to review their automated systems to ensure that they are capable of adequately highlighting red flags. First also must make certain that any options trading recommendations adhere to Regulation Best Interest (Reg BI). Finally, FINRA notes that firms ought to "conduct periodic, ongoing" reviews of trading activity when supervising accounts to ensure clients still are eligible for options trading or whether a client's account should be downgraded or determined to be ineligible.
Eccleston Law LLC represents investors and financial advisors nationwide in securities, employment, regulatory and disciplinary matters.
Tags: eccleston, eccleston law, finra