FINRA Releases 2023 Report on Its Examination and Risk Monitoring Program
Posted on January 26th, 2023 at 3:39 PM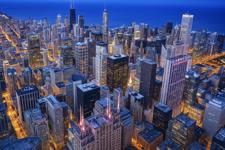 From the Desk of Jim Eccleston at Eccleston Law.
The Financial Industry Regulatory Authority (FINRA) recently released its 2023 Report on FINRA's Examination and Risk Monitoring Program.
The report discusses findings from FINRA's oversight efforts of the FINRA Member Supervision, Market Regulation and Enforcement Programs. FINRA specifically noted that it will continue reviewing member firms' disclosures and communications to clients that pertain to complex products. Further, FINRA will continue reviewing customer account activity to determine whether member firm's recommendations are in the best interest of the client. The report also discusses a host of considerations and recommendations to ensure that member firms are in compliance with Regulation Best Interest (Reg BI). The report outlines several effective practices that will help financial advisors comply with Reg BI, including discussing limitations on complex products, such as firm concentration guidelines or minimum liquid net worth requirements.
The FINRA report additionally suggests that advisors mitigate the risk of making recommendations that might not be in a retail customer's best interest by establishing product review processes to identify and categorize risk and complexity levels for existing and new products and applying heightened supervision to recommendations of products. In an effort to achieve compliance with Reg BI, FINRA advocates for firms to conduct at least monthly reviews to confirm that their recommendations meet care obligation requirements, including system-driven alerts or trend criteria to identify products that are high-risk, high-cost, complex or represent a high conflict of interest.
Eccleston Law LLC represents investors and financial advisors nationwide in securities, employment, regulatory and disciplinary matters.
Tags: eccleston, eccleston law, advisors, law, finra