FINRA Regulatory Notice 19-10 Provides Guidance to Departing Registered Representatives- Part 3
Posted on April 16th, 2019 at 4:33 PM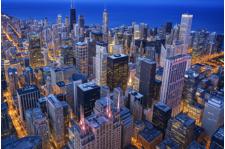 From the Desk of Jim Eccleston at Eccleston Law LLC:
On April 5, 2019, FINRA issued Regulatory Notice 19-10 to provide guidance to departing registered representatives on customer communications. This is the third in a series to address the key points in FINRA Regulatory Notice 19-10.
In the second section of the regulatory notice, FINRA declares that customers should not experience an interruption in account services as a result of their departing registered representative. Accordingly, FINRA directs member firms to provide the customer with information such as details regarding whom he or she may direct questions and trade instructions in order to execute transactions following the registered representative's departure.
Moreover, Regulatory Notice 19-10 requires member firms to disclose to the customer that he or she does have a choice: he or she can either can elect to stay with the firm by working with a newly assigned registered representative or can transfer his or her assets to another firm, including the firm the departing registered representative joins. Importantly, member firms also should provide reasonable contact information, such as the phone number, email address or mailing address of the departing representative if requested by the customer and if known.
The attorneys at Eccleston Law assist financial advisors nationwide in their employment transitions, negotiate their transition agreements (including employment agreements and forgivable loans), and defend reps in arbitration and litigation during and after their transition.
The attorneys of Eccleston Law LLC represent investors and advisors nationwide in securities and employment matters. The securities lawyers at Eccleston Law also practice a variety of other areas of practice for financial investors and advisors including Securities Fraud, Compliance Protection, Breach of Fiduciary Duty, FINRA Matters, and much more. Our attorneys draw on a combined experience of nearly 65 years in delivering the highest quality legal services. If you are in need of legal services, contact us to schedule a one-on-one consultation today.
Related Attorneys: James J. Eccleston
Tags: james eccleston, eccleston law, eccleston law llc, eccleston, finra, regulatory notice, financial representative