FINRA Re-Files Remote Inspection Pilot Proposal With SEC
Posted on April 18th, 2023 at 1:20 PM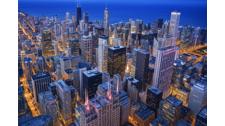 From the desk of Jim Eccleston at Eccleston Law
The Financial Industry Regulatory Authority (FINRA) has resubmitted a proposal to the Securities and Exchange Commission (SEC) in order to permit firms to conduct remote inspections as part of a pilot program.
The latest submission includes relatively marginal revisions and largely follows an amended proposal that previously was filed in December 2022. For instance, the proposal would require participating firms to provide FINRA with more data, including the number of locations examined. FINRA additionally limited the criteria for which branches would be disqualified from remote inspections if they had engaged in proprietary trading.
The proposal is intended to permit eligible firms to enroll in a three-year pilot program for conducting remote examinations of branch offices. FINRA previously adjusted criteria to reduce the number of eligible firms after state securities regulators raised concerns. FINRA estimated that nearly 2,884 small firms, 183 mid-size firms, and 166 large firms would be eligible to enroll in the pilot program.
Eccleston Law LLC represents financial advisors and investors nationwide in securities, employment, transition, regulatory and disciplinary matters.
Tags: eccleston, eccleston law